A team of dedicated, resourceful and optimistic people, working to encourage and enable a simple way for people to enjoy being at work.
We're aware snacks won't magically fix all your problems –
but it'll sure make the process at least a little bit better!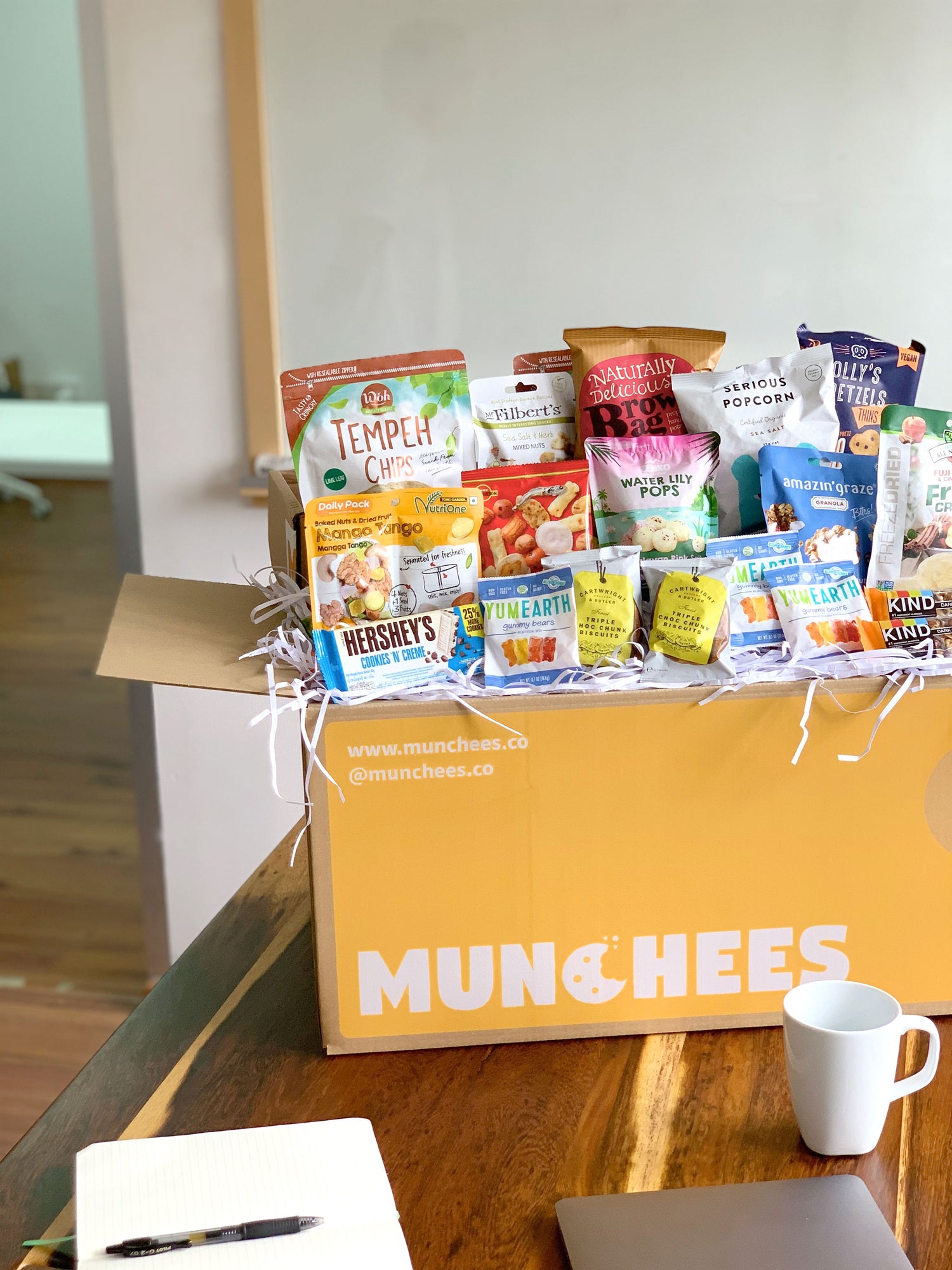 At MUNCHEES, we understand the importance of creating a positive and productive work environment. We believe that happy and motivated employees are the backbone of any successful organization.
That's why we carefully craft and curate our snack boxes to cater to diverse tastes and preferences, ensuring there's something for everyone to enjoy.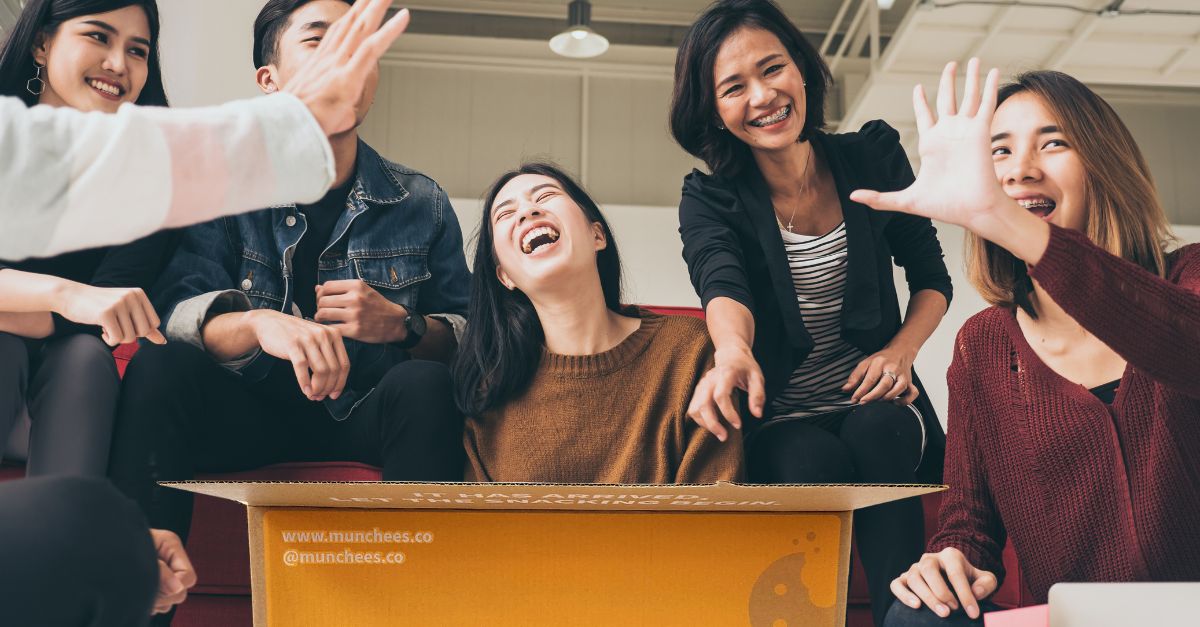 We aim to make it effortless for businesses to show appreciation to their employees while enhancing team bonding.
Join us on this snacking journey and experience the joy of discovering new flavours, building stronger teams, and creating a culture of appreciation in your workplace. Let MUNCHEES be your trusted partner in delivering happiness, one snack box at a time.
We've made it our mission to not only source for the best snacks we can get our hands on,
but to ensure you have the most enjoyable experience snacking with us.. at the office,
at home, in front of the TV, with your friends & fam, staring at your dog stare at you..
Join the team
We're always on the look out for talented and driven individuals looking to solve problems and make a difference. If this sounds like you, send us an email at
hello@munchees.co
with your resume and we'll reach out accordingly if there's a good fit!